SVITAP has taken part as a subcontractor in building roof sheathing for the Šapito sports facility in Svitavy, Czech Republic. Made from textiles and featuring artificial turf with a running track, Šapito is located in the complex of the Svitavy Stadium where it provides a multipurpose field for athletics, volleyball, floorball, futsal, and badminton. The facility is mainly used for practice sessions during the winter by students from schools in Svitavy and members of sports clubs in the city sports association. Chiefly intended for athletics, the facility also serves for floorball, volleyball, soccer, and many other sports that require protection from adverse weather.
As far as design goes, the facility is a unique one in the Czech Republic. This is not only because of its shape, but it has also deployed unique technologies. The load-bearing structure consists of beams from roll-formed aluminum, which supports insulated textile foil. One of the most interesting features is the design of the top ring surrounding the apsis, a unique component considering the facility ground plan of 33.5 x 60 meters. The shape that earned the facility its name Šapitó (Marquee) guarantees a high snow-bearing capacity.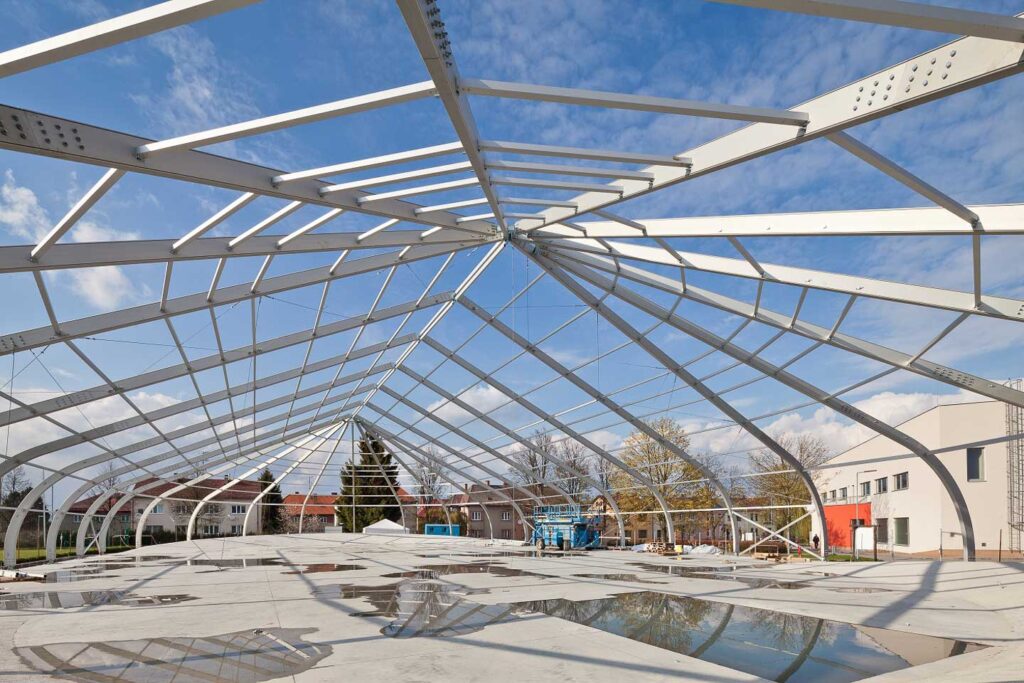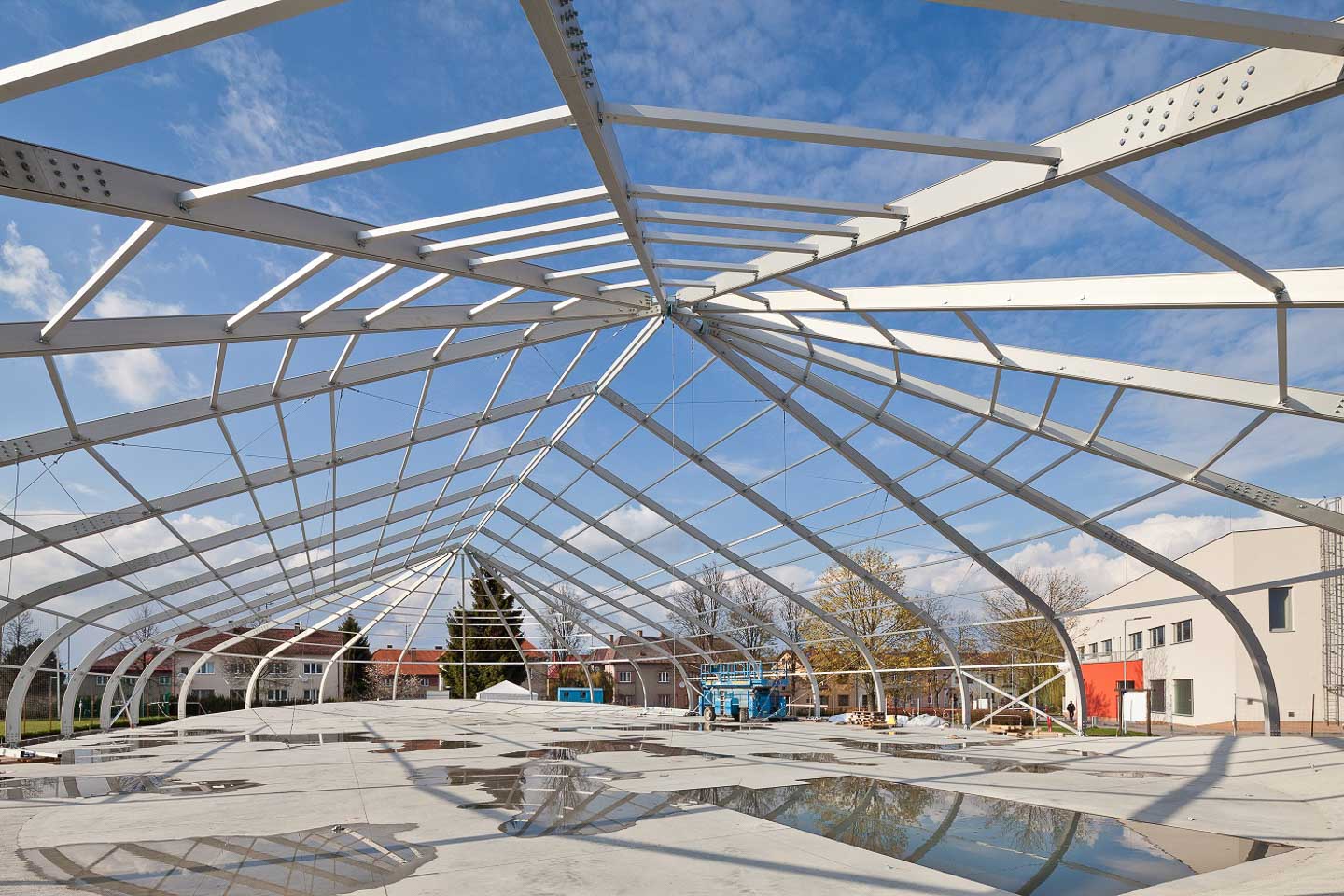 Šapitó – Facts and figures:
6,868 square meters of PVC materials
6,868 square meters of insulation
16,165 kg of aluminum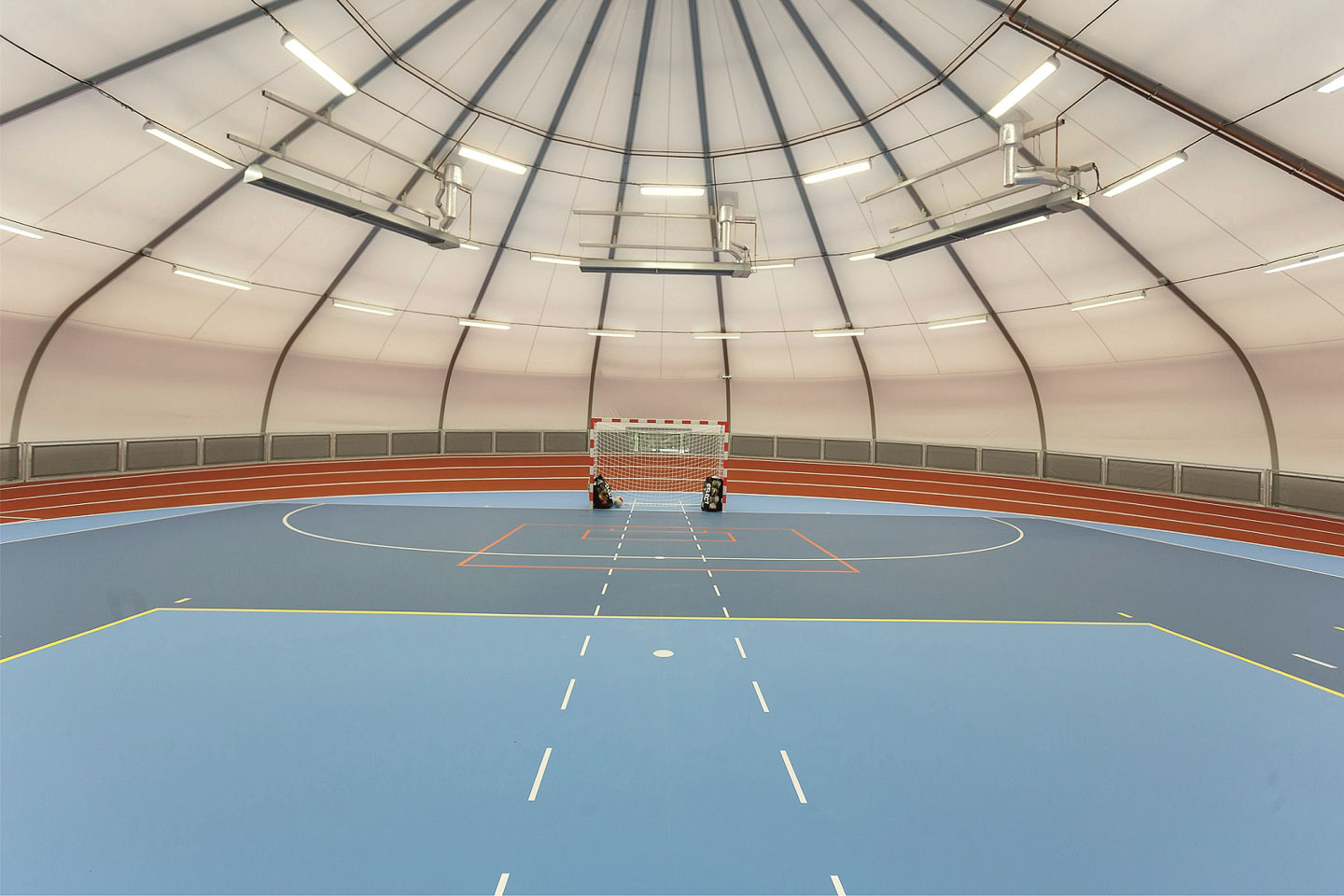 SVITAP Custom-Made Sports Halls
Being able to operate sports facilities on a year-round basis guarantees their owners a regular source of recurring long-term revenues. SVITAP sports halls have low operating costs and superior utility parameters. We design and make custom-roofed protection for various sports, such as soccer, tennis, squash, hockey, floorball, skating, and much more.
Our designers will propose a solution compatible with the architectural character of the neighborhood. A sports hall can be erected on essentially any flat surface, with minimal requirements for the understructure.
Benefits of SVITAP sports halls
Simple construction
Optimal light conditions
Effective circulation of fresh air
Removable side panels
Option to print texts and images on the shielding
Affordable price
Are you interested in a sports hall? Contact us!
After you submit the inquiry form, we will contact you as soon as possible and prepare a non-binding price quote.